USAGM CEO Blames Former Agency and Voice of America Heads for Massive Security Breaches
USAGM Watch Commentary
Michael Pack, Trump-appointed CEO of the U.S. Agency for Global Media (USAGM), was interviewed by investigative reporter and Fox News Contributor Sara A Carter (@SaraCarterDC) about his concerns over security problems at the Voice of America (VOA), one of the several media organizations funded by U.S. taxpayers and overseen by his $800 million agency. Pack said that his predecessors ignored such security breaches, which he described as "massive," for over ten years. He mentioned by name two most recent executives, former USAGM CEO John Lansing, who is currently the head of NPR, and former VOA director Amanda Bennett.
A few days earlier, a group of 14 Voice of America newsroom employees sent a letter to the acting VOA director attacking Pack and accusing him of exaggerating security threats. However, some of the journalists in VOA's foreign language services, which are the ones most vulnerable to spying and harassment by intelligence and security agencies of hostile governments, have applauded his efforts to tighten security clearance procedures as demanded for many years by the Office of Personnel Management (OPM) and the Office of the Director of National Intelligence (ODNI).
BBG Watch has learned this week that a group of about a dozen VOA Mandarin Service editors and reporters wants to arrange a meeting with Pack to complain to him about lax security and what they claim is mismanagement of VOA programs to China. They also want to express to Pack their support for some of their colleagues who were fired or disciplined by the former VOA and agency management. Contrary to suggestions in reports by NPR and The Washington Post, VOA journalists are not all rebelling against Pack. Many appear to side with him on the security issue and believe that the protest action of their VOA central English newsroom colleagues is putting the security of foreign language VOA reporters at risk, both in Washington and abroad.
Numerous VOA China Branch journalists believe that their colleagues, all of them naturalized U.S. citizens with years of broadcasting experience, including some who suffered persecution in communist China, were punished by the former VOA and agency executives for what they say were their efforts in 2017 to expose Chinese communist government's influence operations in the United States. Former managers, including Amanda Bennett, denied that in punishing emigre VOA China Branch journalists they were motivated by anything other than their concern for accurate reporting and good management.
One of the so-called "VOA Mandarin Five" was recently reinstated after some of the former managers have left or were themselves placed on administrative leave by Michael Pack, but three other VOA China Branch journalists are still waiting to be exonerated. They claim that the former agency management mistreated them. They also allege that in a breach of security former agency managers shared sensitive personal information about them with individuals who are citizens of communist China.
Under Lansing's and Bennett's watch, some of the agency's hires included a top aide to Lansing who was his chief strategic advisor and was eventually fired and later pled guilty to federal charges of stealing money from the agency, as well as a VOA Russian Service TV reporter who previously produced anti-U.S. propaganda videos. Some journalists in VOA Persian Service have also expressed concerns over security and poor management within the service.
The 14 VOA English newsroom editors and reporters who criticized Pack did not come to the defense of their immigrant VOA Mandarin Service colleagues when they were fired by the previous management. But the group of VOA central English newsroom editors and reporters strongly rejected Michael Pack's concerns over security at the Voice of America. In a letter to acting VOA director Elez Biberaj, they accused Pack of interference with their journalistic work.
Michael Pack's actions risk crippling programs and projects for some countries that are considered national security priorities. He has ordered the firing of contract journalists, with no valid reason, by cancelling their visas, forcing them back to home countries where the lives of some of them may be in jeopardy. Now the purge appears to be expanding to include U.S. permanent residents and even U.S. citizens, with Mr. Pack recklessly expressing that being a journalist is "a great cover for a spy."
         

We have watched in dismay as USAGM executives have been dismissed for, in their words, attempting to educate the new CEO on avoiding legal violations, as well as guiding him on the firewall that protects VOA's legally mandated editorial independence.

Just as concerning are Mr. Pack's public comments, including bantering with a podcast host about turning off the air conditioning and banning masks inside VOA's headquarters, as part of his effort to "drain the swamp."

Mr. Pack has made a thin excuse that his actions are meant to protect national security, but just as was the case with
the McCarthy 'Red Scare,' which targeted VOA and other government organizations in the mid-1950's, there has not been a single demonstrable case of any individual working for VOA — as the USAGM CEO puts it — "posing as a spy."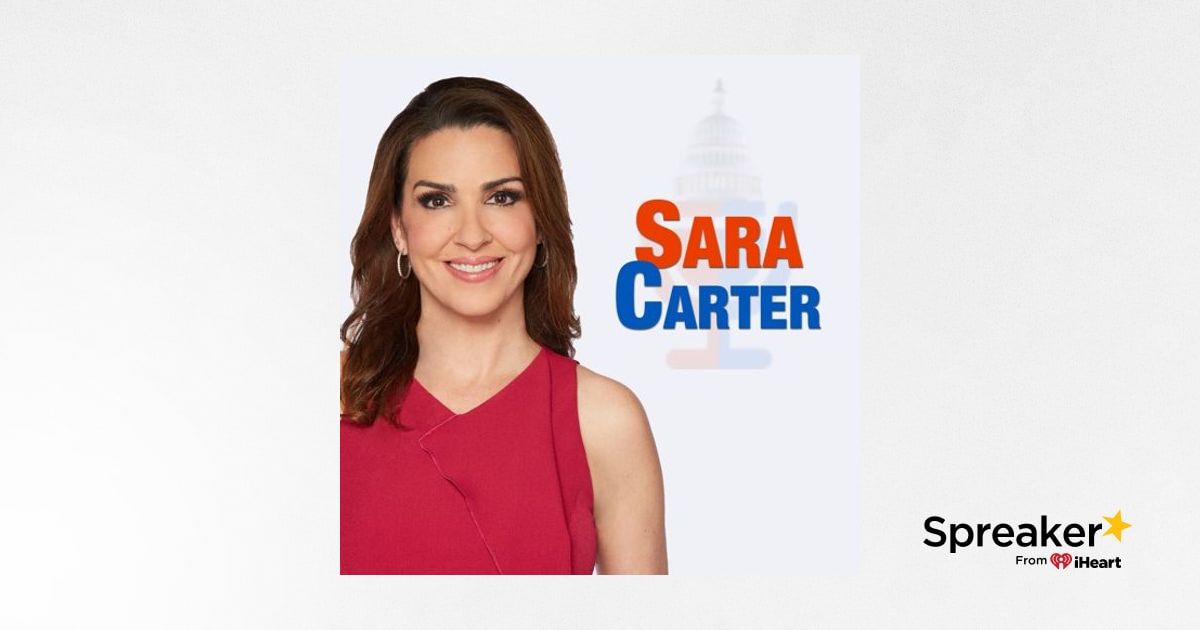 Michael Pack reveals stunning foreign influence in federal media agencies
U.S. Agency for Global Media CEO Michael Pack tells Sara what he is doing to clean up decades of bias and failure in oversight at federal media agencies funded by $800 million of your tax dollars, including Voice of America. . More importantly, Pack reveals how foreign intelligence agencies have tak…
Listen to "Michael Pack reveals stunning foreign influence in federal media agencies" on Spreaker.
STARTS 27:20
MICHAEL PACK, USAGM CEO: I think that there was concerted opposition. I mean, as you say, many Trump appointees have had this kind of opposition from inside the agency and inside Congress. I think in my own case, there is often a feeling on the left that they should run the media organizations, that somehow Republican appointees are biased and Democratic appointees are not biased, even though this is part of the foreign policy establishment of the executive branch and subject to what happens in every presidential election. So there was deep opposition. I think people are covering up things, including the security issues that we're going to talk about in the first place. I didn't realize that at the time, I think, because they had these 20 years of unsupervised activity–things happened that they were afraid that we were going to expose, which we are exposing.
SARA CARTER: This to me is the most important part of the whole story here. There was actually a very significant–national security threat–I believe, based on the fact that for decades VOA, a number of these agencies, have been ignored. There wasn't enough oversight. People were able to take advantage of the system and embed themselves into our government. And it's very important that you listen to Michael [Pack] here, because so many people — I call it, it's plausible deniability — you know, they don't want to admit that they allowed this to happen, that they're willing to ignore it, they're willing to target, let's say Michael [Pack] and others that are trying to put a stop to it and expose it. They would rather do that than accept the responsibility that they may have let things get out of control, and that they did, and that adversaries have taken advantage of this. Am I right here?
MICHAEL PACK, USAGM CEO: I think that's right. For ten years, the Office of Personnel Management [OPM] and the Office of the Director of National Intelligence [ODNI] have done these studies of the security clearance procedures at my agency — U.S. Agency for Global Media — and found them wanting, and sent increasingly strident notes to the senior management that there were problems.
SARA CARTER: Explain some of those problems for people to really understand.
MICHAEL PACK, USAGM CEO: Problems. So, of the 4,000 employees in the organization, 1,500, 40%, have been improperly cleared. A huge number. And it's not a little thing. During security clearance problems people have made up false social security number, fingerprints have not been sent on to the FBI, they've allowed blank parts of their applications. Gross things. And then after some of the security clearance authority of my agency was revoked, it still continued to grant security clearances to people who then could go on to other agencies, and who knows where they are.
SARA CARTER: And explain to people, because these are people from all over the world folks. It's not because we're worried because I have friends, Muslim friends actually, that work for VOA, that work for Radio Free Europe or work for Radio Sawa, all over the world. Good people, good people that are doing the right thing that want to be a part of this beautiful nation. But there are people and there are agencies — other intelligence agencies — the Chinese, the Pakistanis, Afghanistan, anybody, anybody — I would even say the British. [Laughter] Anybody who could spy or anybody who could get into the government could utilize these agencies to do what?
MICHAEL PACK, USAGM CEO: That's right. I think your first point is well taken. I mean it's not the fault of these employees at VOA [Voice of America] and elsewhere that they were improperly cleared [for U.S. government employment]. It's the fault of our agency [U.S. Agency for Global Media (USAGM); until 2018 Broadcasting Board of Governors (BBG)]. But as a result of that, we don't know whether over these ten years foreign intelligence agencies have penetrated the Voice of America or the other organizations [Office of Cuba Broadcasting Radio and TV Marti (OCB), Radio Free Europe/Radio Liberty (RFE/RL), Radio Free Asia (RFA), Middle East Broadcasting Networks (MBN)]. And they have been a target for foreign intelligence from the very beginning; it's a natural place for foreign intelligence to be. I have just talked with a senior executive at the Voice [of America] and previously someone at RFE/RL and they have acknowledge it as a constant, because it's a good place to put a spy if you are a Chinese, Iranian or Pakistani intelligence. You can have access to the State Department. You have access to a lot of material. You can influence broadcasts back to your home country. And there have been high-profile examples of that over our history. It's not something that is not important to look into, as it would be for any agency, but it's heightened in a broadcasting agency.
SARA CARTER: What do you think? Because it's absolutely logical. What you're saying is not extreme, it's not over exaggerated. I have spent my career covering intelligence. I've traveled overseas where I have known that even being in my hotel room that there is very likely the possibility that I was being spied on and listened to even inside of my hotel room as a journalist in a foreign country. There is nothing surprising for me. Now may be for all of you out there who are listening to us it sounds like spy games or a spy thriller, but for anybody who is in Washington, DC we know this to be the case. Right? So why are your critics trying to stop you from telling the truth, and cleaning it up, and getting that narrative changed?
MICHAEL PACK, USAGM CEO: Right. They've accused me of McCarthyism. But these are studies, reports from the Office of the Director of National Intelligence the Office of Personnel Management , not just made-up things. I don't see how I could not respond to these notices to me of massive security breaches. And I find it midboggling that my predecessors ignored it for over ten years. And that would be the highest levels: the Broadcasting Board of Governors, the people who are assigned by the Broadcasting Board of Governors, these CEOs. In some cases, I mean, a former CEO is now president of NPR, John Lansing, and he was implicated in some of these stories, and that may be the reason why NPR writes so many stories about this, and not very favorable ones. Amanda Bennett, the former head of the Voice of America, closely connected to the Washington Post, which her husband used to own, Don Graham — and they've written 14 stories about me in two and a half months I've been there, 10,000 words, almost all of it negative. I think there is a connection between these things. And it does go back to the un-supervisedness of it, for ten years. And it leaves the organization weak. They are the ones that are destroying it, the ones that allowed these security lapses. We are trying to reform it so it can fulfill its mission, to leave it stronger, to leave it better to the people that you talked about, the VOA journalists that want to report, that want to fulfill the mission, and at the other agencies too. And some of them are risking their lives in places like Pakistan or Hong Kong and China. And those people need to be supported and so we need to clean it up and reform it.
ALSO SEE
Attorney Hired To Probe VOA's Coverage Has Active Protective Order Against Him
The CEO of the U.S. Agency for Global Media, Michael Pack, has accused executives of hiring practices that imperil national security. The investigator Pack hired has a protective order against him.
Voice Of America Journalists Protest Trump Appointee's Actions
Journalists at the Voice of America are protesting the actions of Michael Pack, the Trump appointee to their parent agency. Among the concerns is journalistic independence from political influence.
New Voice of America overseer called foreign journalists a security risk. Now the staff is revolting.
Journalists at the government agency are protesting appointee Michael Pack's "spy" insinuations and staff reductions.
Questions About 14 Voice of America Journalists Who Protest Against Pack
OPINION By Dan Robinson Murky History of Access to Classified Information by VOA Managers, Reporters A protest now…